Many people find that one of the most satisfying things that they can do with their free time is to do a spot of gardening, and as soon as spring hits, many of us can be found outside on our hand and knees weeding and planting bulbs or digging with fervour. Especially if you are lucky enough to own your own home complete with garden, you yourself will know just how satisfying it is to achieve your gardening goals. So if you have a friend who is green-fingered and loves getting out in the garden, then treat them for a special occasion with a great gift for their garden.
Loads of retailers both on the high street and on the internet realise that for many people the ideal gift is one for the garden so there is luckily a huge choice to choose from that really will suit any budget. Here are 3 of our favourite gifts that are perfect to spoil the keen gardener in your life.
Budget Gift
You don't always have to splash out when it comes to getting a lovely gift for a gardener, and if you are on a budget then you can easily get useful present that will be much appreciated. If you have a strict budget in place and need to economise, then we recommend some lovely hand creams that will pamper their hands after a long and grubby day in the garden. This little hand cream gift set by Heathcote & Ivory is an absolute steal at just £9, and is available at John Lewis. Beautifully packaged, it includes 3 different luxury hand creams, a barrier cream to protect whilst actually gardening, and a bath tablet to enjoy after a long hot day in the garden.
Mid-range Gift
If you have a little bit more money put aside for your gift, then why not pick this gorgeous gardening gift set from iconic brand Laura Ashley. Featuring all of the classic tools that are most needed in the garden as well as a charming wicker basket and matching gloves, this is a lovely gift set to give to someone that is bound to put a smile on their face. It costs £45, and the sturdy tools not only look great but will be really useful too. Add to this the basket and gloves, and this gift set is a winner!
Splurge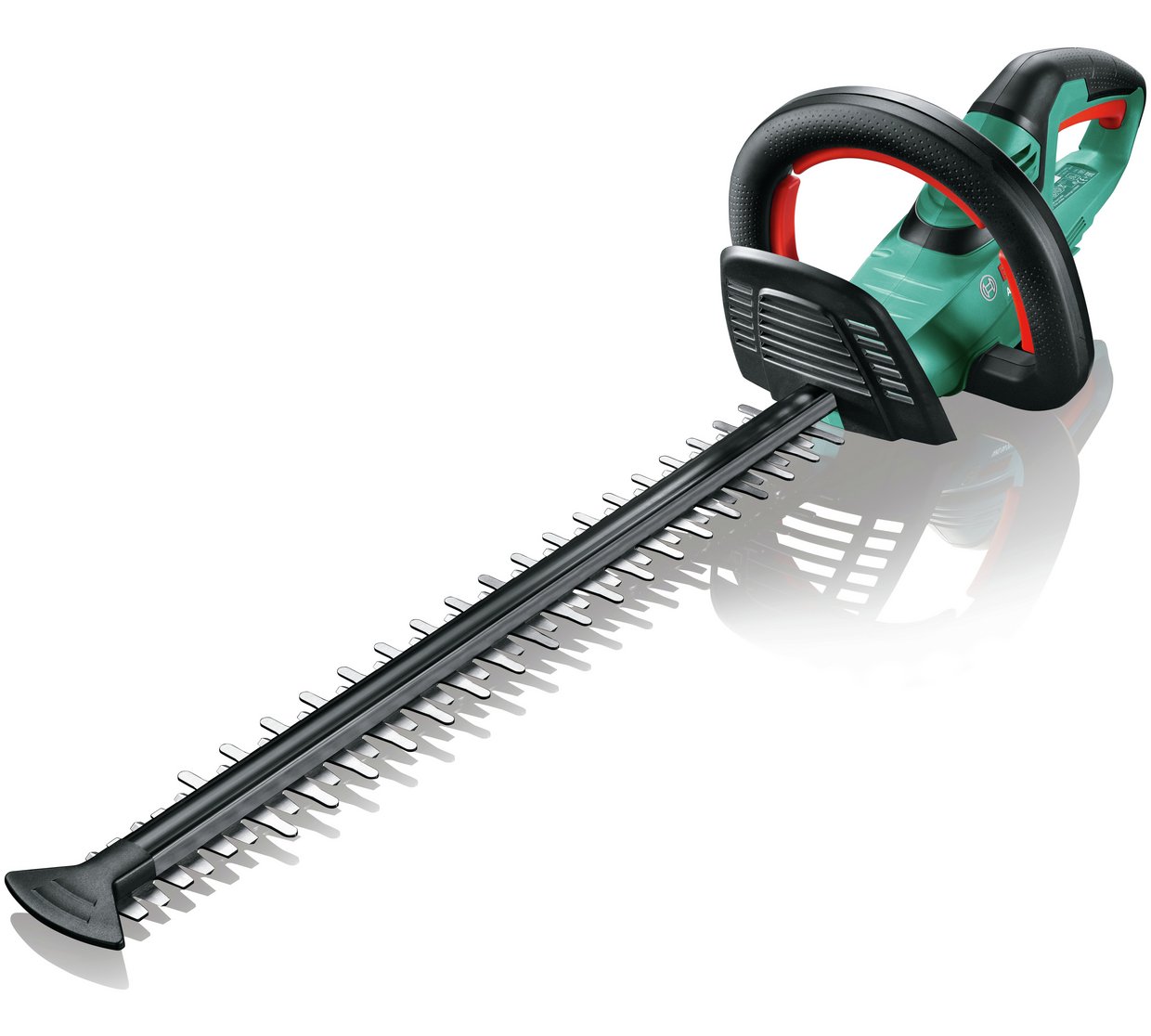 If you really want to show somebody special that you care and that you want to support their hobby, then why not splurge and get them something that will be really useful and make their life easier like a cordless hedge-trimmer? There are loads of garden electrical items out there these days so just take stock of what they need or have been hinting about and give them a huge treat! This type of gift is especially perfect for a partner or family member who is always out in the garden. The cordless hedge trimmer in the picture is by Bosch, and we found it at Argos for £99.99 where this is actually a huge range of products all for the garden making it a great place to start when you're looking for a gift. To help you safe money though, we've also found some Argos voucher codes that you can use to help you get an even better deal.